De STIJL is an advanced furniture wholesaler and manufacturer, specialising in adjustable sleep systems, premium mattresses, and recliners. Our belief, sourcing on the De Stijl art movement is that the new and the advanced are always better than the old. We supply our customers with the finest sleep systems and comfort furniture available in the world today. Our mattressses are created to bring the latest developments in sleep technology, never compromising design, quality and comfort.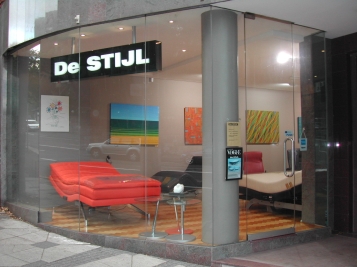 Our retail Double Bay showroom is currently closed,
and our operations continue as wholesale only.


Ph: 02 9363 1666
Email: info@de-stijl.com.au

All mail:
PO Box 1015
St Ives NSW 2075
Sydney, Australia